DJ Playlister
First free download available. The DJ Tool of a digital generation. Written in Java.
Create up to 10 play- and sidelists. Manage your trackhistory and show statistics to the selected song from your music library. Shows the playlists in which the selected song was played and, in an extra area, all songs played after the selected song. Switch direct to the playlist. Or you can get random proposals from your musiclib.
Save your playlist as m3u or extended m3u.
Use USB Export to copy the files from your playlist in an extra folder. The ordering is keept by automatic addig numbers to the filename. This is an optional feature.
Search your musiclib, hear your song with the prelisten player which holds (mostly, in work) the position through song switching.
Use Keyboard shortcuts to switch the playlists <alt> + 1 .. 10 (PC), control player with <alt> + p, left and right. Use copy/paste between songbrowser and playlists.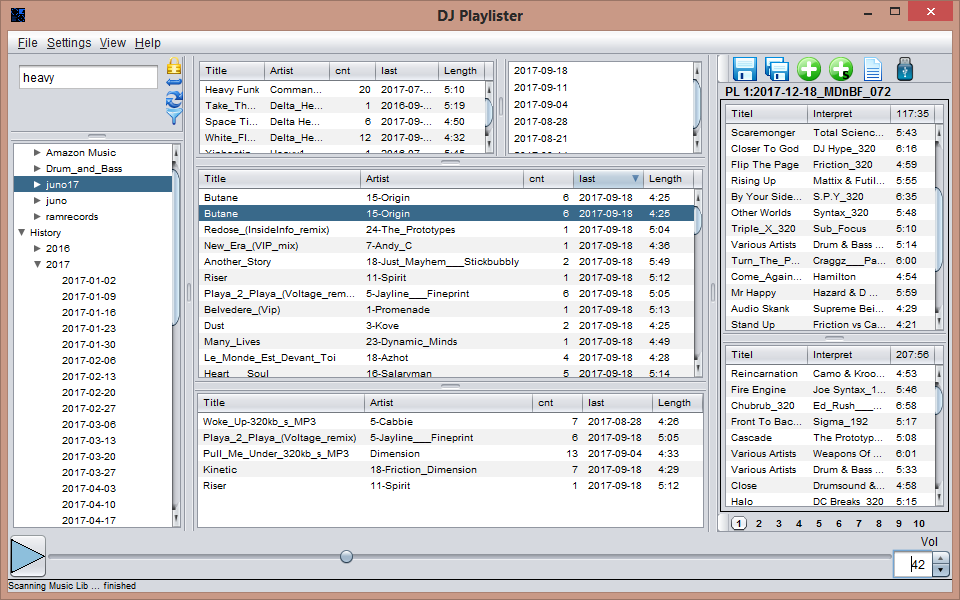 Free Download