mga Mail v0.4 released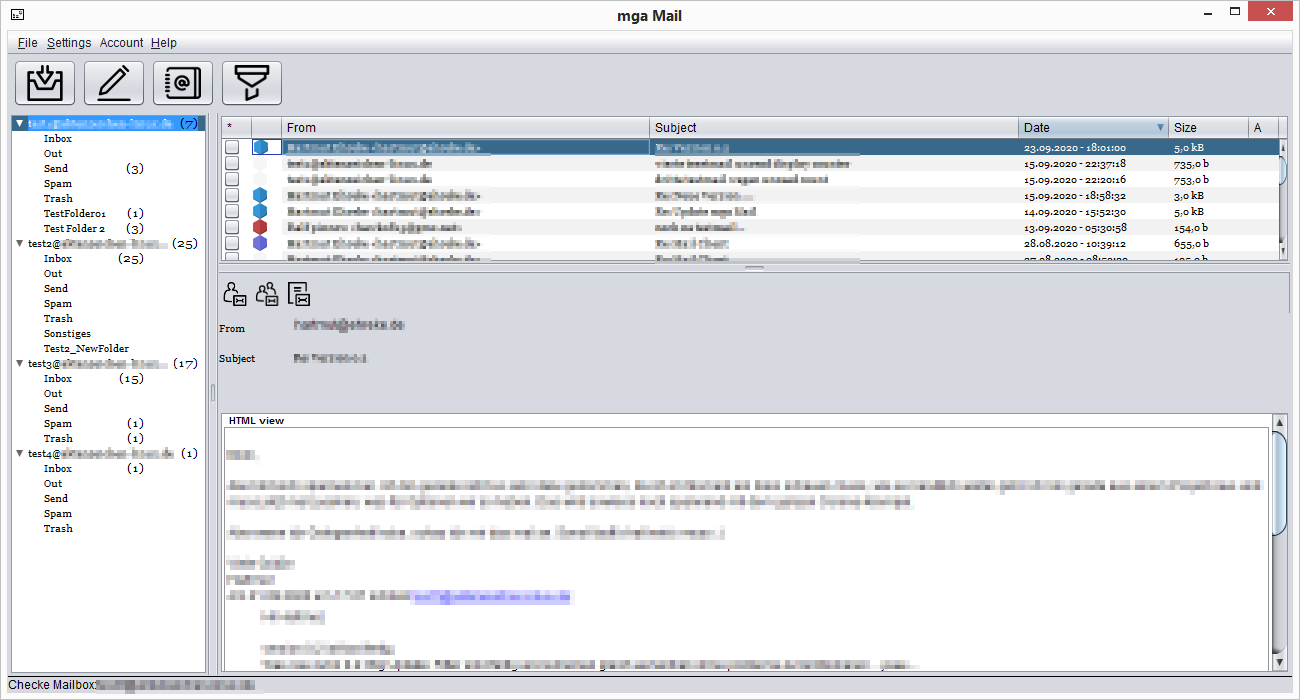 mga Mail
Version 0.4 released. 
Simple Emailclient wirtten in Java.  Supports pop3. 
Features: Create  several emailaccounts. Filter and addressbook, categories, extra subfolder and much more 
Details

Written by

Super User

Category: Category (en-gb)
Hits: 1935
Dj Playlister Version 0.3 released
DJ Playlister
First free download available. The DJ Tool of a digital generation. Written in Java.
Create up to 10 play- and sidelists. Manage your trackhistory and show statistics to the selected song from your music library. Shows the playlists in which the selected song was played and, in an extra area, all songs played after the selected song. Switch direct to the playlist. Or you can get random proposals from your musiclib.
Save your playlist as m3u or extended m3u.
Details

Written by

Ralf

Category: Category (en-gb)
Hits: 3913